Rainbow Angel Crystal Suncatcher
$17.98
Detail Product
Description
The Angel's wings are made using 6 beautiful Swarovski Crystals in rainbow colors that sparkle in the light, while the crystal body and head of the Angel bend the light into beautiful rainbows to brighten your home.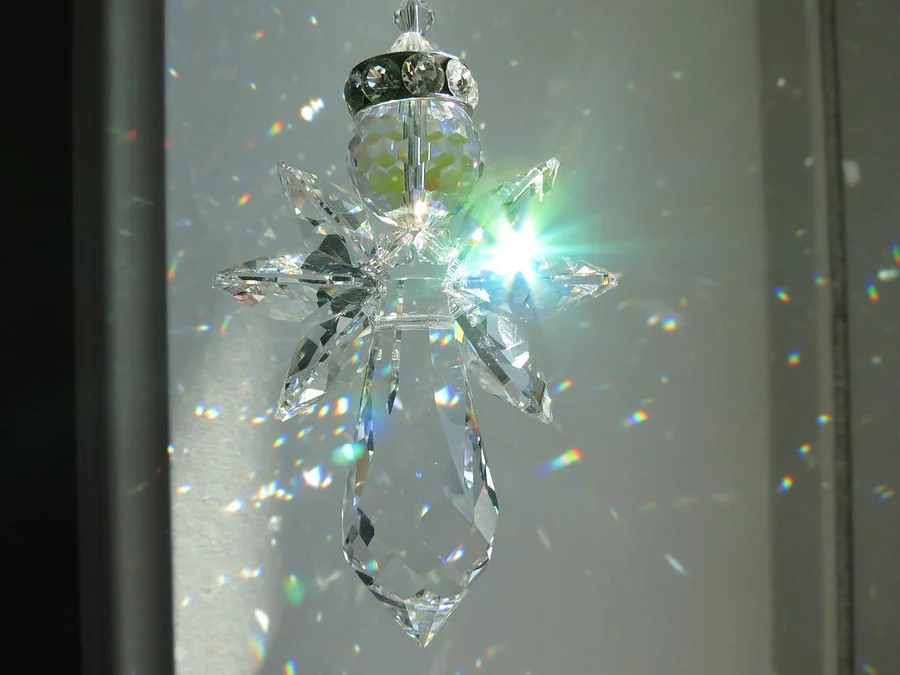 Unusual Rainbow: In sun light, as a rainbow maker, this crystal ornament will bloom its beauty, you got not only the rainbow that crystal ball prism catched, but also multicoloured lightspot the drop pendant brings.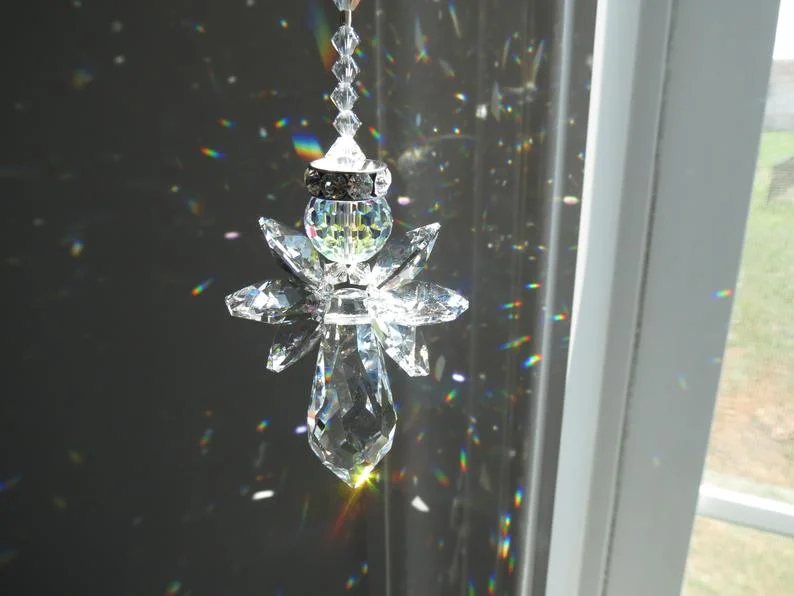 Multipurpose Crystal Suncatcher: These window hanging crystals are perfect for kitchen, living room, chandelier parts or any other place you like. Throws rainbow prisms all over your room when the sun hits it.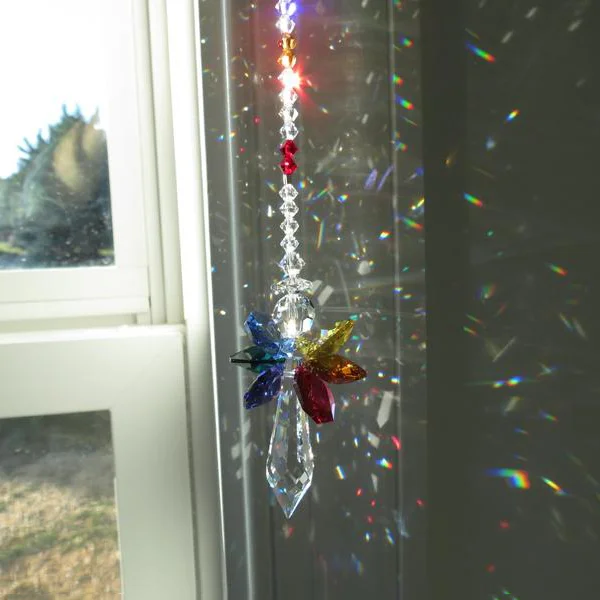 It would make a perfect gift for any occasion such as baby shower, christening, rear view mirror charm or anyone who loves angels.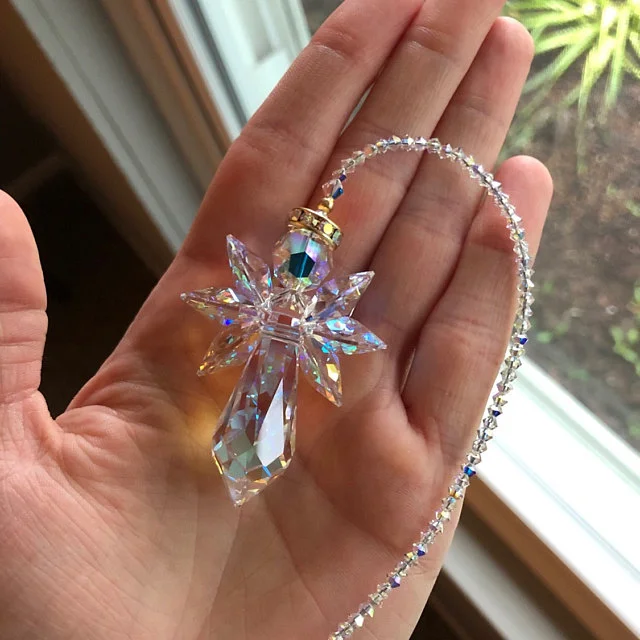 The total length of the "Rainbow Angel Crystal Suncatcher is 6".
Made from only the finest materials, Swarovski crystals are known throughout the world as the best in the industry at catching and reflecting light.
BOX CONTENTS
1 * Rainbow Angel Crystal Suncatcher