Glass Tile Marble Hole Drill Bit Set (10PCS)
$27.95
$49.99
Save $22.04
Detail Product
Features
SMALL RESISTANCE: Small incision resistance, opening speed is quick, easy removal of chips, and other advantages. Also, help to open accurately. Large chip holes to ensure that when the punching smooth, punching accurate.
DURABLE: Nickel-plated with a diamond dust coating offers superior performance and cutting strength.Extended service life. These diamond drill bits are high quality and good performance that excellent for making a clean and accurate hole.
IDEAL FOR: This diamond coated core drill bit removes a complete circle from glass, marble, tiles, granite, ceramic or other. Reduced drill speeds, low drill pressure, and increased use of water lubrication will extend drill bit life considerably.
TIP: Can be used with a standard electric drill, Always use lubrication (water), otherwise the diamond core drill will burn. Warnings: Not for use on Concrete or for depths beyond about 2"; Water is required for lubrication when drilling.
10 SIZES: Total 10 different sizes (3mm, 4mm, 5mm, 6mm, 8mm, 10mm, 12mm, 18mm, 32mm, 50mm). Different sizes meet your different needs, help you in different places.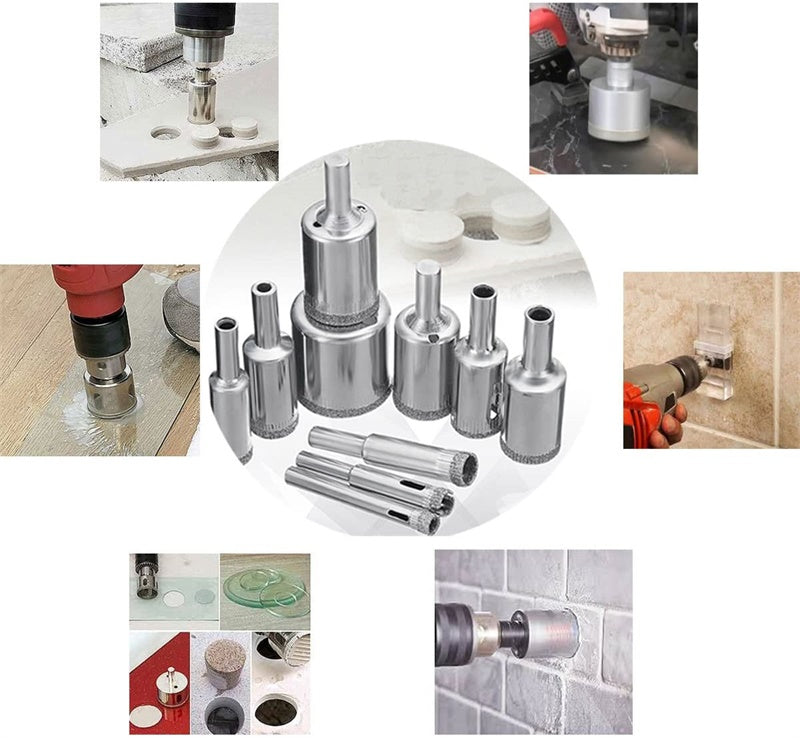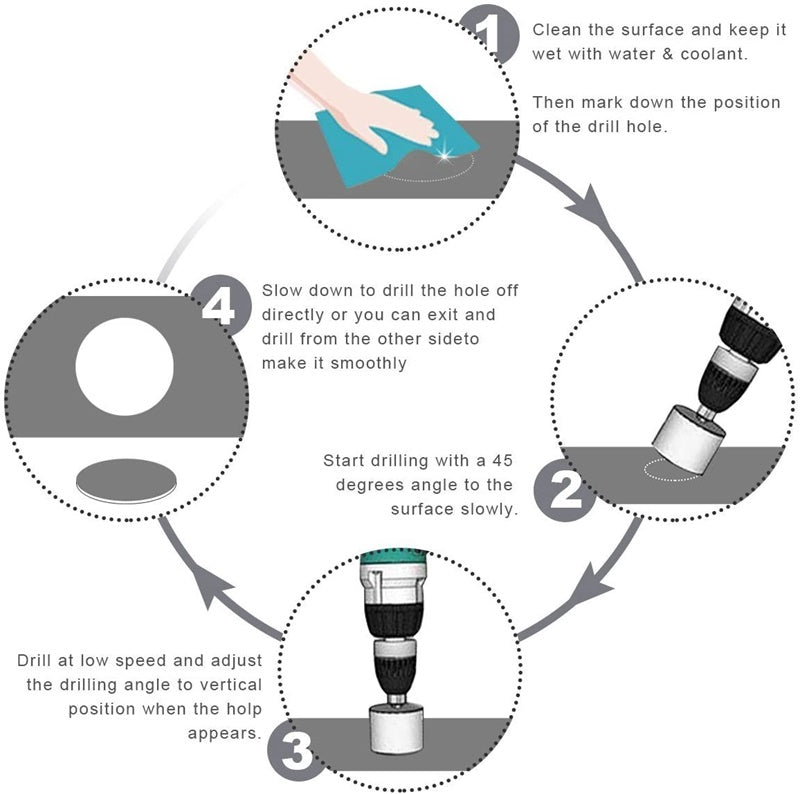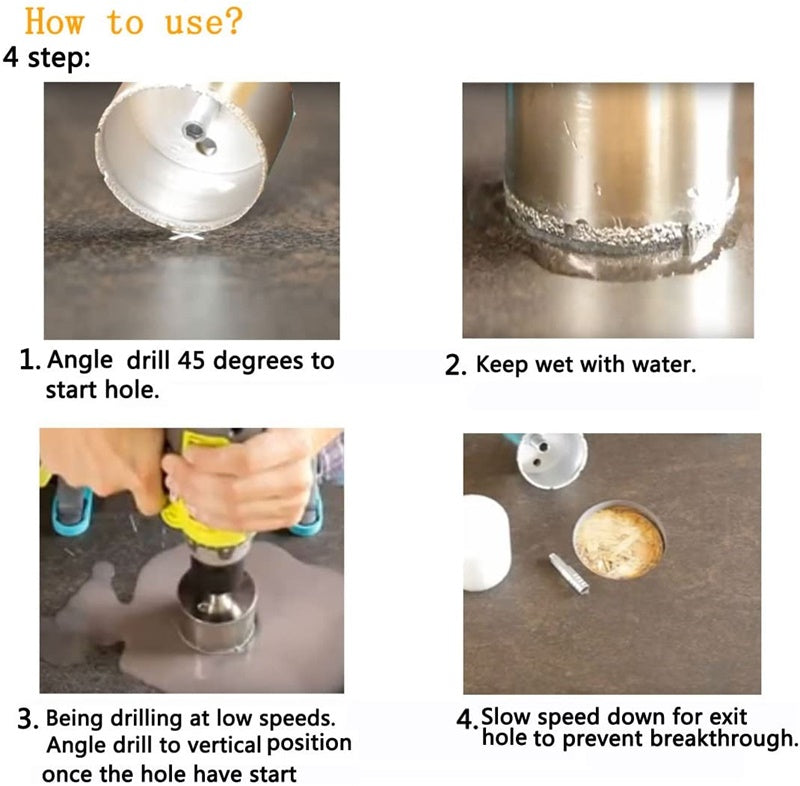 Specification
Package Size:10.5 X 7 X 5.5cm

Product Size:

 

3mm, 4mm, 5mm, 6mm, 8mm, 10mm, 12mm, 18mm, 32mm, 50mm

Hole Depth: 35mm

Weight:150g

Package Contains:1 X Glass Tile Marble Hole Drilling Bit Set(10PCS)